We went for short picnic at
Kampung Sri Cempaka
Beach
which is very much cleaner than the neighbouring
Pantai Sepat beach which is full of cow dungs
left by a herd of stray cows which sleeps on the beach at night,
apparently their owners left them to fend for themselves.
Wei Yang trying in his attempt to search for clamshell.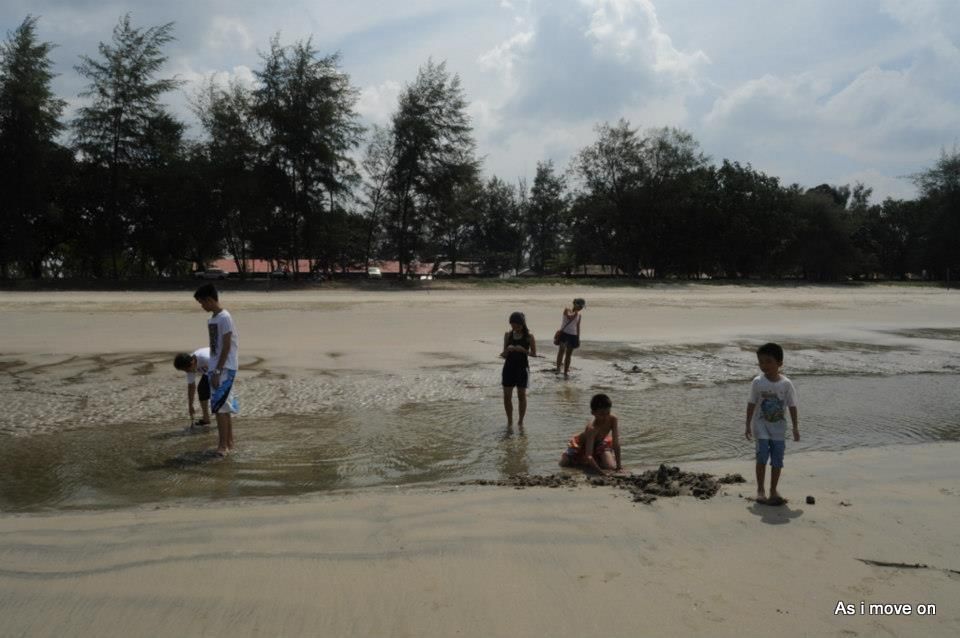 Rowan prefer to watch from behind.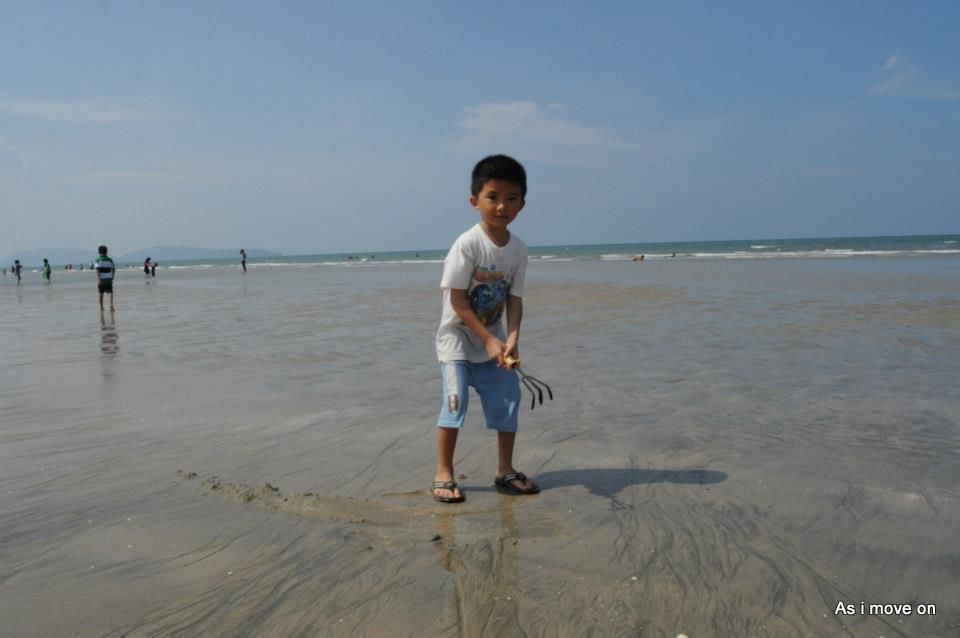 Sis Alice who is on a short break in her
Solo World Tour
joining the search
In the end it's time for a dip.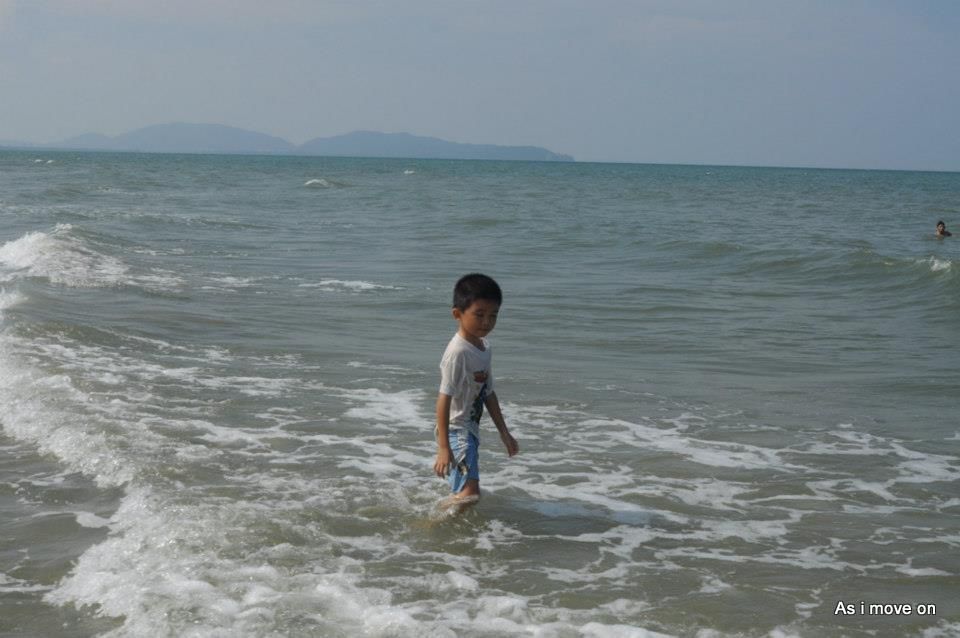 Reban the colored leader of the herd
in front of the old Japanese WW2 airport building.
View
Beach of Kg Sri Cempaka
in a larger map