Our cleanup at Kampung Langgar cemetery
and a group photo as usual this time in black and white.
Making our way in.
The Chain saw girl.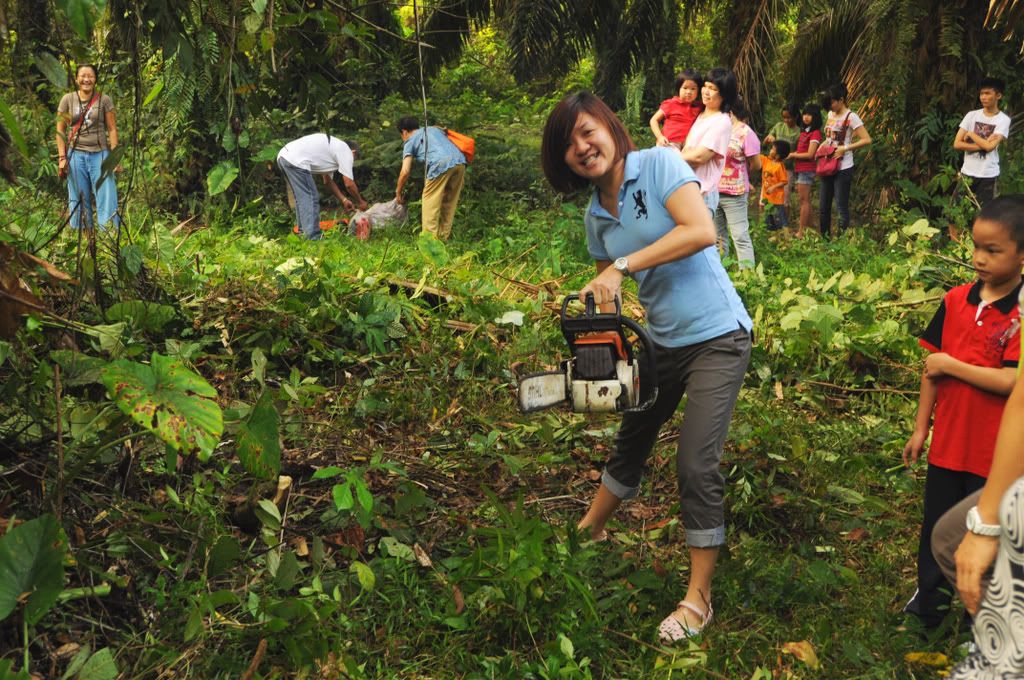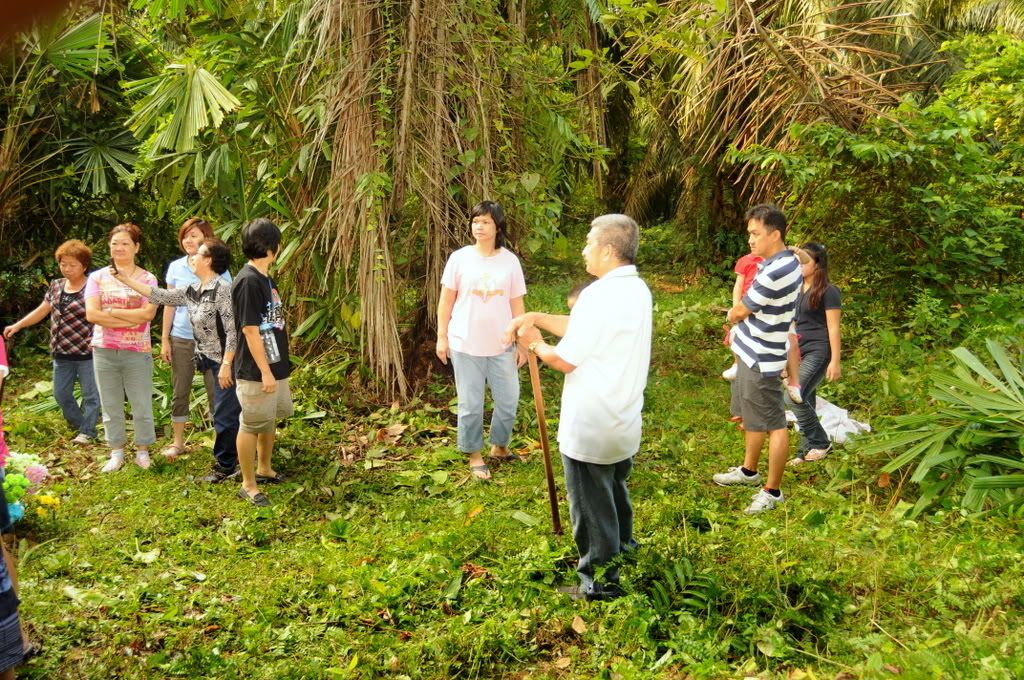 It's sis Alice first visit to the place
while on a pitstop from here solo backpack around the world,
~
Her Journey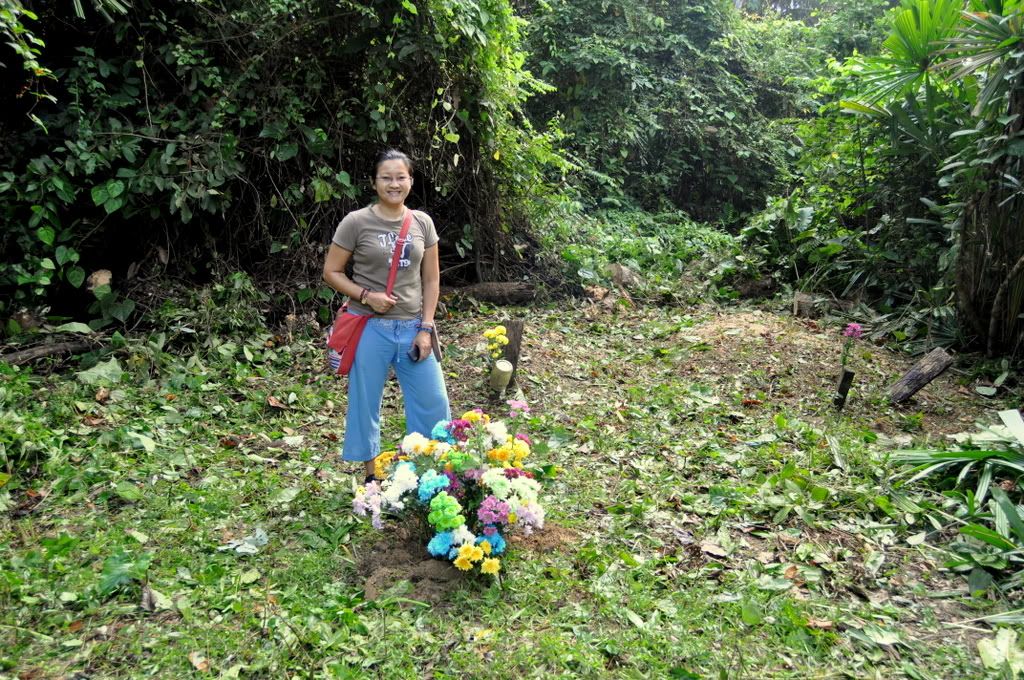 Before and after the cleanup.
And finishing off at the Kuantan Methodist Cemetery,
Anthony at dad's grave.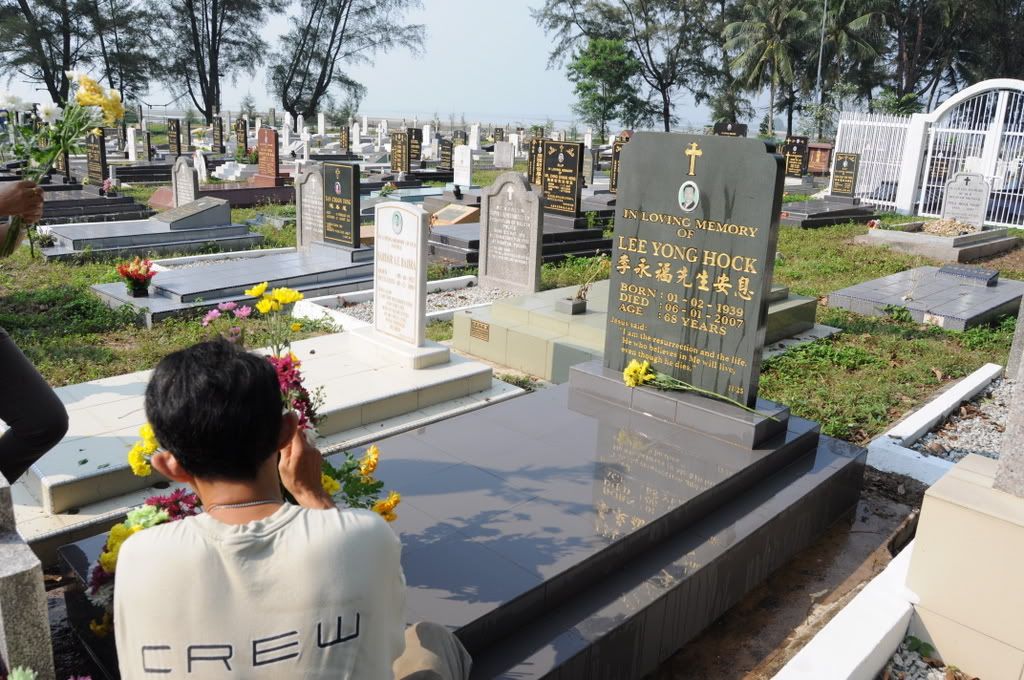 Accestor graves are all around dad for company.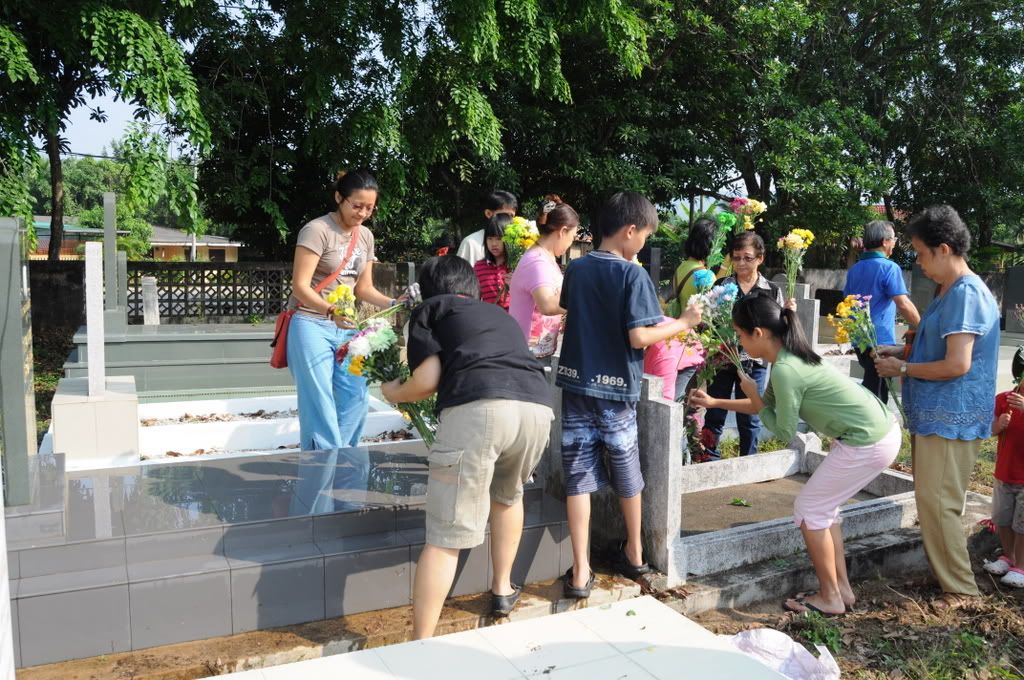 Sis Alice at uncle Tan Chon Hong's grave.